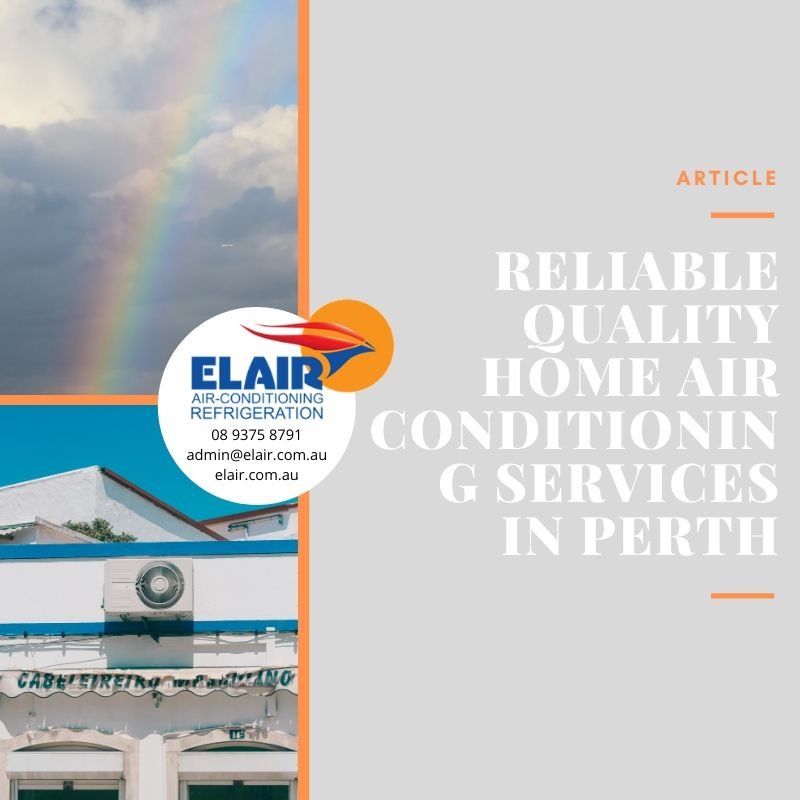 Do you need a new home air conditioning unit? ELAIR Air Conditioning and Refrigeration is your reliable partner when it comes to residential air conditioning services in Perth, and in surrounding areas. We specialise in the installation, maintenance and repair of residential air conditioners, variable refrigerant flow (VRF) technology, and evaporation units. However, we also specialise in commercial evaporative air conditioning and refrigeration services in Perth.
We are authorised agents of Mitsubishi Electric, LG Electronics and Haier Air, as well.  We're a family-owned enterprise, so you can depend on us to prioritise your concerns and respond quickly to your requirements.
Domestic Air Conditioning Installation Services in Perth
The great city of Perth is a wonderful place to live and work. However, anyone who's Perth born and bred, or who has lived here for a certain number of years knows all about the weather, this side of Australia.
The really hot, dry summers can take their toll even when you're at home relaxing. This is why air conditioner units for houses (as well as commercial establishments) are essential. So if you need expert advice on the best house air conditioners, we're ready to give you our input.
Although we don't sell air conditioners for home use, we're ready to share what we know. Whether you're looking to purchase the best air con for your home or house AC system, we can certainly help you find the most suitable system to address your budget and requirements.
Once your air conditioning unit is ready, you can trust our fully qualified technicians to install your new system, adhering only to the highest standards. With ELAIR Air Conditioning and Refrigeration, you can expect prompt and professional service. Moreover, our technical staff is always ready to answer any questions you may have about the installation process and dispense friendly advice. This way, you can take better care of your AC unit so it works optimally for longer.
And when it comes to costs, we're always honest and upfront so our customers don't get any unpleasant surprises down the line. We also guarantee our work and provide a comprehensive service warranty for every job rendered. We're also available for post-installation consultation in case you need further advice and support.
So, whether you're thinking of getting a new air con at home or for your business, give us a call at ELAIR Air Conditioning and Refrigeration. We'll be there in a jiffy!
Home Air Conditioner Maintenance and Repair in Perth
Experiencing trouble with your air conditioning unit? Is it leaking, noisy or no longer cooling your home? Your comfort is our priority, so be sure to give us a call at ELAIR Air Conditioning and Refrigeration.
We're your professional partner when it comes to home air conditioning repairs in Perth and surrounding areas. Call today for your air conditioning concerns. We're happy to help.